Rainy days tend to be grey. Grey days tend to make you feel less energetic and unhappier. There is of course no scientific proof that colourful umbrellas make you happier but it is definitely worth a try. Colours evoke different feelings, and they can affect your mood and emotions. On a gloomy, rainy day, try one of the colourful umbrellas below to lighten up your mood.
Try one of these colourful umbrellas to boost your feeling of happiness
Yellow Umbrella
To no surprise yellow is on the top of the list. Yellow like the warming sun, the cute little baby chicks, ripe lemons in the lemon tree or why not sunflowers in full bloom. The yellow colour can give you a feeling of warmth and bright. It makes you feel happy and spontaneous. But be careful not to use too much yellow at the same time as it is a very strong colour. We can almost guarantee that for the most gloomy, rainy days there is nothing better than to hide under a bright yellow umbrella to lift your spirit or why not a compact umbrella with a reflective stripe.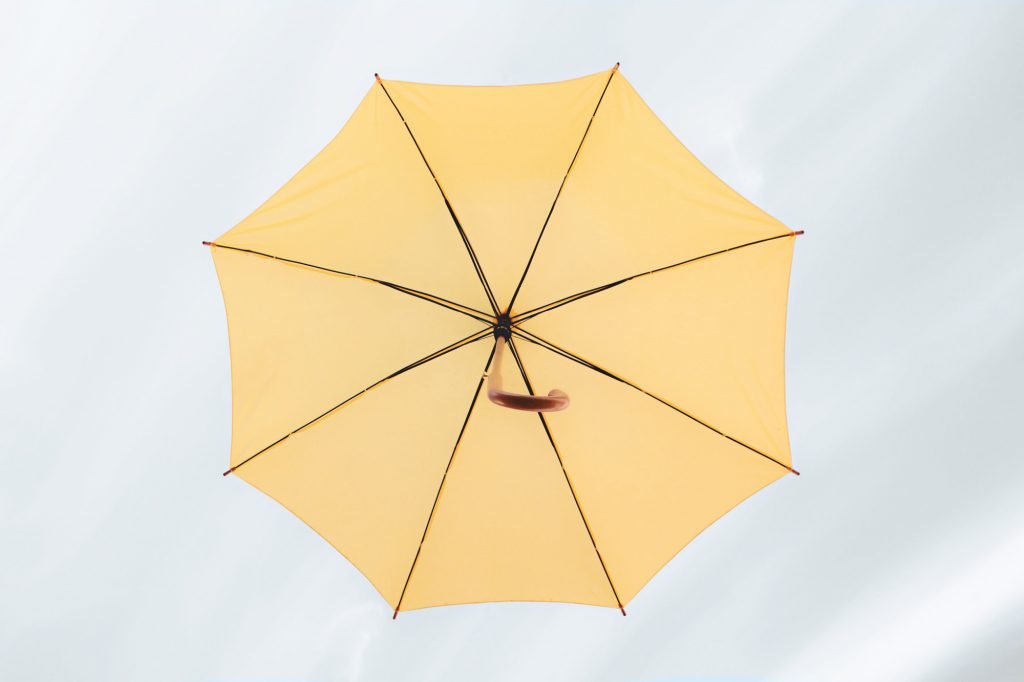 Red Umbrella
Red like berries, a loving heart, an apple, a red rose. The colour red makes you feel passionate and is also said to create energy. Energy to make you want to do things to feel happy. Red also is a colour that draws attention. Make yourself visible on a rainy day and take out a large red umbrella, or why not a compact red umbrella with a reflective stripe to make you even more visible. It will make you stand out as well as giving you some extra bounce in your steps.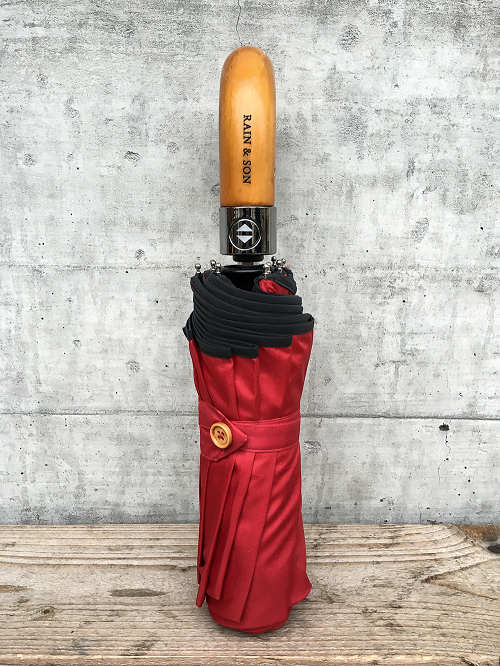 Orange Umbrella
Orange like the finest summer sunset, like the autumn leaves, or like a sweat and ripe mango. This is a colour to make you feel energized, just like red. Orange is also known for creating enthusiasm. Since orange is a warm colour we can recommend using a classic orange umbrella for the more frozen ones or a smaller compact umbrella. Not that it will actually physically warm you but it might at least give you a feeling of warmth and happiness.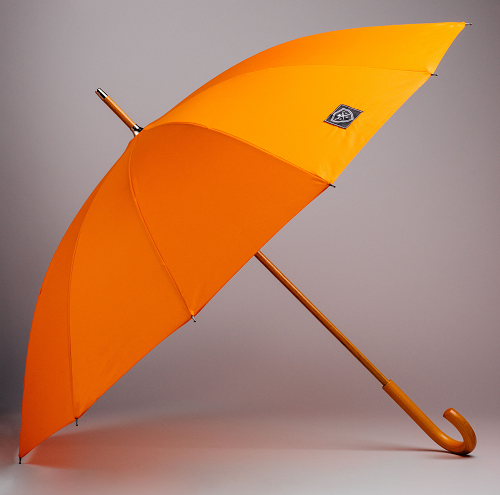 Pink Umbrella
Pink like roses, cute flamingos, or sweet cotton candy. For many pink is the colour of romance but it is also a colour of playfulness. Pink can show tenderness and sensitivity. Although rainy days can in thought be romantic, it is quite often not so in reality. But why not soften it up a bit by using a soft pink compact umbrella.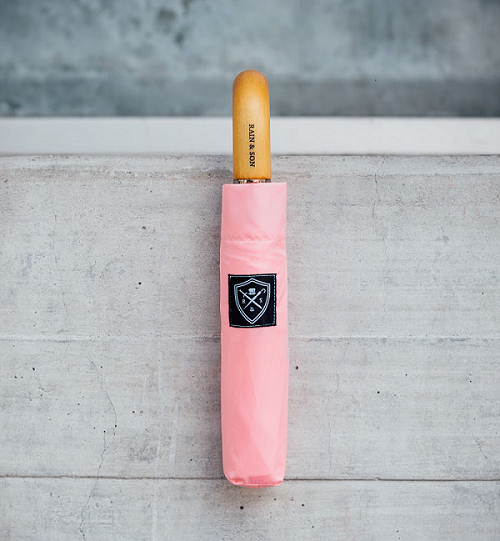 Light Blue Umbrella
Light Blue like a crystal clear ocean, the sky after rainfall, or beautiful patters in mosaic. If you like a calming colour that promotes feelings of tranquility, light blue is the colour for you. So why not bring out your light blue umbrella when you need to calm your nerves in heavy rain. Hopefully looking up into a large bright blue umbrella canopy can help your thoughts escape the greyness and land your dreams in a tropical sea.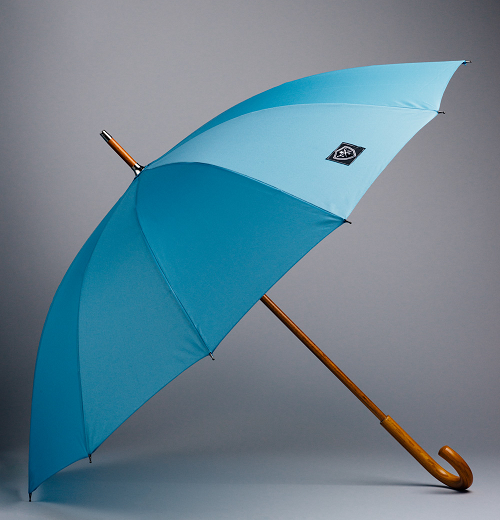 Interested in knowing more on colour psychology and how colours can affect your mood?